The songwriter's stirring "Arlington" addresses the plight of fallen and injured soldiers
"We need to take care of our heroes and the families of the fallen," said hit songwriter Lisa Nemzo, who transformed her sorrow for the plight of American servicemen and women into action by writing and recording a stunning song in their honor, "Arlington."
Nemzo, long beloved as one of Los Angeles' most revered singer-songwriters as well as an accomplished producer, is shining a light on an aspect of American life often kept hidden: the tragedy of the military returning from war injured and suffering from Post Traumatic Stress Disorder (PTSD), something Nemzo has experienced herself.
Nemzo's Dream Wild Productions has produced a music video to accompany the song, directed by Mary Ann Skweres, designed to encourage donations to two organizations of Nemzo's choosing that serve the military and their families: The Global Stress Initiative and The David Lynch Foundation's Operation Warrior Wellness.
Co-written with the late poet Artie Colatrella, "Arlington" is a remarkable song for many reasons, not the least of which is that it portrays the genuine aftermath of war, and the real and lasting impact it leaves on the lives of so many. It shows us both the American families forced to endure the loss of their sons and daughters sent overseas to defend our country, and also the vets who return to this country injured both physically and psychologically by war, suffering from symptoms of PTSD.
"Post Traumatic Stress is no joke," said Nemzo. "I suffered from night terrors and a myriad of other symptoms for 25 years after a childhood traumatic accident. Learning to meditate and having music was my only relief–otherwise I'd be in jail or dead. It is a very real, tragic problem. Eighteen servicemen commit suicide every day after returning home. Something needs to be done."
The music video of "Arlington" is garnering much attention and praise, winning the Best Merit Award 2012 for Best Music Video at the Accolade Film Festival in La Jolla, California. Inspired by the real life story of Private First Class Michael Arciola who died in Iraq on February 5, 2005, it takes the viewer on a visual and auditory journey, as Arciola's mother, played poignantly by Nemzo, takes the long trek from her home to Arlington National Cemetery.
ABOUT LISA NEMZO:
Originally from Newport, RI, Lisa Nemzo is known as a musician's musician and for her show-stopping, over-the-neck harmonic 12-string guitar solos. Nemzo recorded three albums for Polygram/Metronome and five independent released CDs all of her own material, and has written countless hits, including "Walking on Ice," "I Don't Wanna' Fool With Love," "Hard for a Girl Like Me"(Europe) and "Hot Summer Nights," all of which she recorded. "Stayin' With It," written by Tom Snow, was a hit duet with Rick Roberts/Firefall, and a duet, "Feel The Night" with Baxter Robertson, featured in Karate Kid. Lisa has also written several songs that have been hits for other artists, including "Stone Mason" for Harvey Mason and Lee Ritenour, as well as "Short Cut" for Tanya Tucker. "Restless Soul," the title song of her album of the same name, was featured on the Volume 8 Fast Folk CD and was entered into the Smithsonian Institute representing the best of folk music from the 1990s. Her most recent album is the critically-acclaimed Unlock My Heart (Dream Wild Records), a renaissance of romantically-edged tunes sparked by Nemzo's enduring and infectious melodicism. The lead single and video "Reach" won Best Environmental Music Video of 2009 from Green Screen Environmental Film Festival & Salon. She has toured with a succession of legends, including Bonnie Raitt, Heart, Ray Charles, Hall and Oates, Cliff Richards, David Crosby, Joe Cocker, Christopher Cross and Firefall. Recently she produced the much heralded Bitter & Sweet CD for Marc & The Plattitudes.
Additional "Arlington" Audio & Video Links:
http://www.cdbaby.com/cd/lisanemzo
http://www.amazon.com/Arlington/dp/B007Q2DXZE
http://www.emusic.com/listen/#/album/lisa-nemzo/arlington/13268814
http://www.youtube.com/watch?v=Bokytj_PaiI">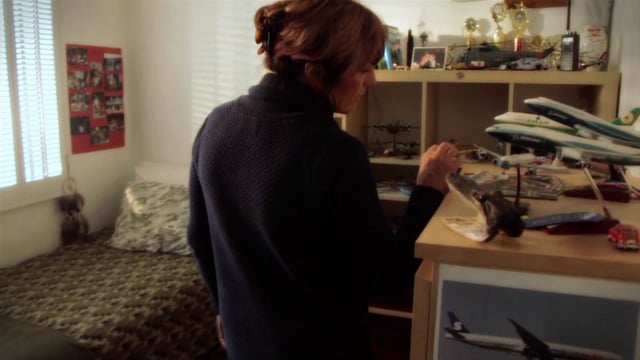 ">