KENTUCKY MUSIC NEWS: 
You need to take a look at the official music video for Tyler Childers' "Country Squire"! The hilarious animation is directed by Kentucky-based comic book artist, Tony Moore (known for his award-winning work on The Walking Dead, The Exterminators and Fear Agent), "Country Squire" is Moore's first music video project and was created in partnership with Bomper Studio. Watch the animated video at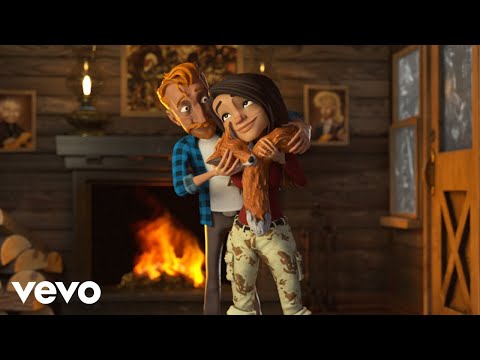 target="_blank">https://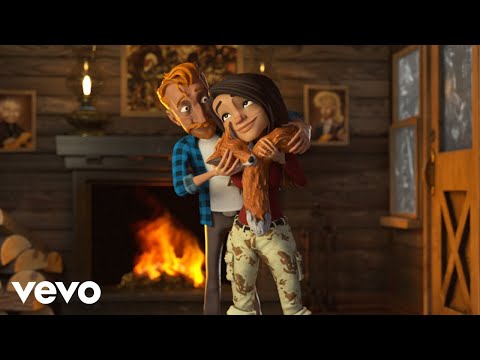 "Country Squire" is the title track of Childers' new album, out now on Hickman Holler Records/RCA Records (stream/purchase here). Once again produced by Sturgill Simpson and David Ferguson, Country Squire debuted at #1 on Billboard's Top Country Albums chart and received overwhelming critical acclaim landing on "Best of 2019" lists at NPR Music, Rolling Stone, Variety, Stereogum, Paste and many more. The release of Country Squire continues a breakthrough series of years for the GRAMMY-nominated artist and Kentucky-native following the release of his debut album, Purgatory, in 2017. He has also toured extensively across the world performing over 130 sold-out headline shows, including his four-night debut at Nashville's historic Ryman Auditorium this past February. More at https://tylerchildersmusic.com/  
LABEL NEWS: 
(MECURY RECORDS)  
Mercury Nashville Recording artist Travis Denning is racking up another accolade, with the news that his recent No. One hit single "After A Few" has officially been certified Gold by the RIAA, with over 500,000 units of the song being consumed since its release. Denning was surprised by his team at Universal Music Group, Red Light Management, RED Creative and WME with a drive-by celebratory parade in Nashville, TN, to mark the milestone, available to watch here: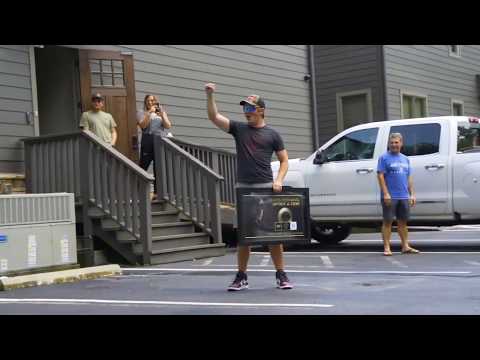 target="_blank">https://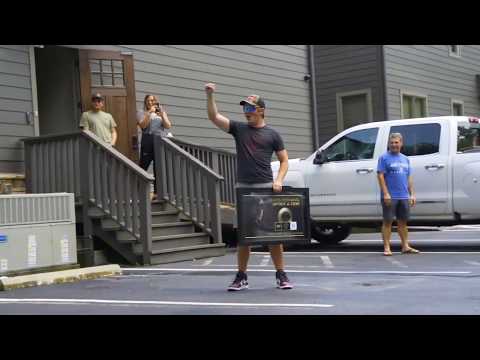 Denning co-wrote "After A Few" with Kelly Archer and Justin Weaver, and has now released his instantaneous follow up single to country radio, "Where That Beer's Been."  "Definitely not the normal way to celebrate a gold record, but I was once again blown away by the love and support from my team," shared Travis Denning. "The drive-by congratulations was awesome and hilarious. So happy and thankful to be able to finally say 'After A Few' is GOLD!"  Music, tour dates and more at https://www.travisdenning.com/  
LEGEND NEWS: 
Marking the 35th Anniversary of Randy Travis' first radio single, "On The Other Hand," the Country music icon and famed actor releases his first never-before-heard single since his 2013 stroke, "Fool's Love Affair." Recorded as a demo, the song was stuck in storage until one of the writers, Charlie Monk, discovered it and sent it to Randy and longtime producer Kyle Lehning to bring up to 2020 standards. Country fans have long awaited the chance to hear the Country Music Hall of Fame member's voice – which Rolling Stone calls "distinctive" and "influential" – on a new song. And though he still deals with aphasia and cannot record, Randy is bringing them just that. Download and stream the song on all digital retailers. In 2017, Garth Brooks said to Rolling Stone: "Think about it: when is there ever, in any format, an artist that has come on the scene that has turned a format 180 degrees from where it's heading, back and made it bigger than it ever was? That's impossible. I've only known it to happen once, ever and Travis would be the name I'd stick on it." Of course, he was talking about Randy's effect on country music in the mid '80s with "On The Other Hand," "1982," "Forever and Ever, Amen" and more. Billboard's Tom Roland announced the song on Monday, with, "the tone is rich and reedy, the delivery is steady and understated, and the emotion is convincingly resigned." See https://www.randytravis.com/  
MEDIA NEWS: 
Anybody who knows me – knows my heart… I LOVE TO HELP THE dreamer. My office is full of them. I came across Doug Kiker, a dreamer (from Mobile, Alabama that works on the back of a garbage truck) trying out for American IDOL on youtube:  
 – This guy deserved a GOLDEN ticket! 
MORE ARTIST NEWS: 
Carrie Underwood is set to release her first-ever Christmas album.  Titled My Gift, it will arrive on September 25.  "I've always wanted to make a Christmas album and it's been a long time coming," Underwood said in a press statement. On July 20, Carrie posted a trailer for the upcoming album. In the trailer, she says, ""This year, it was just kind of on my heart to do this Christmas album. I just felt like this was such a fitting time, kind of feel like it's a more perfect time than ever to record an album like this," as scenes of the singer recording the album play.  My Gift was produced and arranged by GRAMMY Award-winning producer, mixer, songwriter and multi-instrumentalist Greg Wells, who has written and produced some of the best-selling and highest charting tracks of the past 15 years for such artists as Adele, Celine Dion, Keith Urban, and P!nk.  Although Carrie has previously recorded several Christmas songs which have become instant classics, her first full-length holiday album has been highly-anticipated by her fans around the world.  The album will feature a combination of beloved traditional favorites celebrating her faith and the spiritual nature of the holiday, as well as original material. More details at https://www.carrieunderwoodofficial.com/  
MUSIC NEWS: 
Warner Music Nashville's Tucker Beathard is continuing to strengthen his connection with his fans, releasing a new track …. Continuing to garner critical acclaim for his homegrown sound, "Can't Stay Here" follows the release of Beathard's newest single "You Would Think." Music, tour info and video at https://www.tuckerbeathard.com/  
MUSIC ROW NEWS (Berry Hill Area):  
Creative Workshop celebrated fifty years since first opening its doors, an event which sparked a revolutionary movement in the small Nashville neighborhood of Berry Hill. Acclaimed singer/songwriter/producer, Buzz Cason, launched the famed studio in 1970 with the hopes of establishing a creative paradise where artists would be encouraged to experiment with new musical ideas. Cason's first project at Creative Workshop was with a then young up-and-comer named Jimmy Buffett, and the albums recorded during Buffett's time at the studio established him as a household name in the music industry. It wasn't long before the studio boasted recording hits from a tremendous list of influential names. Artists including Olivia Newton John, The Gatlin Brothers, The Judds, Merle Haggard, Roy Orbison, Glen Campbell, John Hiatt and more all recorded career defining works under the roof of Creative Workshop.  A star studded mural, painted by acclaimed muralist Scott Guion, depicting some of the musicians who have recorded at Creative Workshop throughout its fifty years was unveiled in a private celebration in July with guests including original CW producers Travis Turk and Brent Maher, The Gatlin Brothers, Mac Gayden, Mojo Nixon and more. See https://www.buzzcason.com/  for more info.